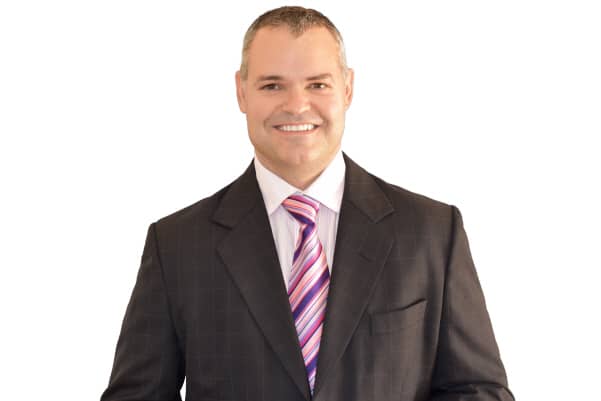 With 25 years financial and investment market experience, Blue Diamond Financial are the financial planner in Sydney you can trust to guide you towards your retirement with the appropriate strategies for you inside and outside of superannuation. Blue Diamond's founder, Martin Cossettini has worked in Australia and the UK with experience working at some of the biggest financial institutions in the world. Now working for private clients in the Hills Shire/Hills District and greater Sydney, Martin can provide strategic financial advice tailored to help you ensure you maximise your assets for a better retirement.
Blue Diamond's investment philosophy is rooted in the belief that a financial planner should only provide evidence based investment solutions for clients – this is your retirement and it shouldn't be left to chance. This means no unproven investment strategies and taking no risks that haven't been already proven to provide a reward. We don't chase fads and look for the next "hot" investment sector, we look towards assets and portfolio constructions that have consistently provided rewards. Blue Diamond Financial will build an investment portfolio appropriate to your needs and mindful of your risk tolerance.
We believe in protecting our clients from the risks they face in life. The importance of insurance cannot be overstated when it comes to a wage earner, business owner or someone with a young family and financial commitments. With the early 50's being the prime age for various life insurance claims, being uninsured at the wrong time of life can seriously derail retirement planning. We believe it's important that no one takes the "it won't happen to me" approach to life insurance.
Blue Diamond works on a fee for service basis and accepts no commissions from third parties. This means Blue Diamond Financial is working directly for you as the client and not for a bank or financial institution, which is what differentiates us from the majority of the financial planning industry.
We are licensed to the privately owned FYG Planners financial planning dealer group. FYG Planners are an financial planning dealer group owned solely by advisers with the aim of helping financial planning businesses deliver the best possible service to their clients.
You will not find a financial planner in Sydney more committed to your retirement. We are financial business you can trust and we are licensed to an AFSL with a robust compliance system in place.
We believe this makes us your best choice as not just a financial planner in Sydney, but your financial partner as we form a long relationship and move towards your ideal retirement.
Give us a call to learn more about the right retirement strategies and arrange an obligation free meeting: 1800 773 202