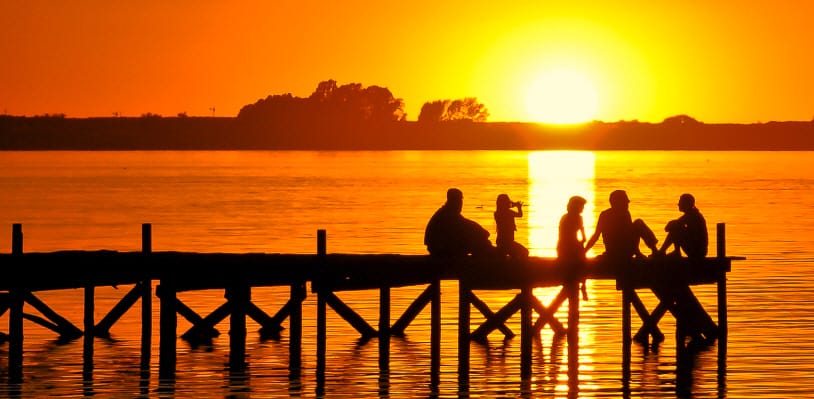 Retirement can be an exciting and liberating change of your life, but many retirees are surprised at how hard it is to adjust to their new life. Ironically, it's when someone steps away from their career that they fully appreciate the underlying benefits of being in the workforce. Once the retirement honeymoon phase is over, many retirees find their new life is isolating and unfulfilling.
Planning ahead of your retirement is essential. it allows you to remain busy and happy throughout your retirement.
1.  Ensure your financial security
While you might think your financial situation is the most important element of retirement, it is actually only one aspect. However, this is the aspect you can work on even before retiring, to ensure you have a healthy and versatile plan in place. Remember, financial planning does not finish when you reach retirement – it is important to keep track of your investments and your income to ensure you have the freedom to reach your goals as well as the resources to handle any changed circumstances.
2.  Look for ways to feel valued and needed
Once you retire, you will have a new appreciation for how your work gave you status and self-esteem. You can retain that important sense of being valued by taking up new challenges, either through part-time or casual work or by volunteering in the community. Put your skills and experience to good use, and maintain your self-esteem at the same time!
3.  Make a regular routine
After decades of working full-time, you will probably appreciate not having a routine. It will seem like a great luxury to stay in bed as long as you like and not to watch the clock in order to be somewhere by a certain time. However, this luxury soon grows stale and you will crave some order and sense of meaning in your daily routine.
A regular routine where you are responsible for completing certain tasks and meeting deadlines will help you retain a sense of purpose and discipline. Go for a walk every morning, set a schedule for household tasks, and ensure you have reasons for getting out of the house. Establish a weekly routine of activities, so each day is fresh and interesting with its own agenda. Just as importantly, talk to your doctor about a regular routine of health check-ups so you can maintain your good health and deal with any potential issues in a timely manner.
4.  Be involved with your community
Up until you retire, you probably don't appreciate how much of your social interaction is fuelled by work. Being at home all day can become lonely, unless you figure out how to build a new community of like-minded people with shared goals and interests. Join some local community groups or support a cause by volunteering your time and talents. And of course, don't just vaguely agree to meet up with old friends – set a date and make the arrangements yourself!
5.  Enrich your life
Retirement is the perfect opportunity to pursue those dreams you've never had time to explore. Take up a new artistic hobby, push your athletic abilities or travel to the far-off places you've never seen. Keep your mind active and curious and you will see that retirement is not just the end of your career, it is also the start of a rich and exciting new phase of your life.
If you would like a second opinion on your retirement plan, please contact Martin on call 1800 773 202