We're now mid-way through the AFL season and for football fans it's been 12 weeks of great entertainment. For non-football fans it's been 12 weeks, plus pre-season, wondering why this nonsense takes up so much time on the news.
If you're of the second persuasion, keep reading because the AFL still has some lessons for anyone who thinks humans are adept at turning the art of selection into future success.
At the end of every season the AFL runs its yearly draft, where teams select the best available junior (and some mature age) talent from around the country. Generally, the draft order runs from the worst to best teams in the just completed season – the team finishing last receives the first pick in the draft etc. Though picks can be traded prior to the draft for existing players.
In the year leading up to the draft prospects are watched by talent scouts, they and their families are interviewed by clubs and in the month prior to the draft there's a draft combine where the top talent are tested for their psychical attributes. Every team has access to tests on speed, agility, endurance, kicking accuracy, jumping and ball handling. Afterwards, potential draftees are interviewed by team psychologists.
With all this time and money spent analysing and evaluating the top junior players, you would think that clubs would be nailing their selections and would have worked who will be a great AFL player. You would be wrong.  With all this analysis, there is still no guarantee of success.
And when you think about it, all this analysis is little different to all the analysis that goes into picking stocks. A bunch of experts pore over listed companies to come up with their best picks for the year ahead and quite often produce more losers than winners. There are no shortage of examples highlighting how poor stock pickers are at their jobs.
If they're being honest, both AFL clubs and stock analysts, would have to admit there is a significant amount of luck involved in getting it right – a higher position in the draft and more picks should help with success, but often it doesn't.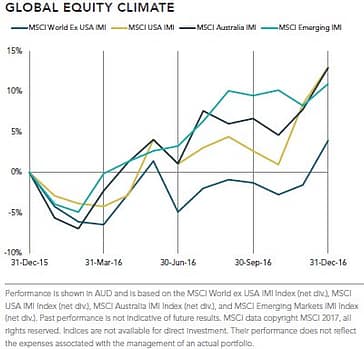 Looking at the most dominant teams of the past decade, Hawthorn (4 premierships) and Geelong (3 premierships), they have had varying success when it comes to their drafting, but interestingly fewer top picks than a less successful team like Richmond who haven't won anything.
Since 2000 (we're looking beyond just the last decade as drafting takes time to evaluate) Hawthorn has had eight selections within the top 10 picks at the draft, but only half of those picks became important players for the club. In the same period Geelong had five selections within the top 10, with three of those genuinely contributing to their success.
The most notable at Geelong, Joel Selwood, came at selection seven in 2006. There were no questions over Selwood's ability, but medical reports said his bad knee would degenerate quickly. Many of the six clubs before Geelong's selection agonised over this advice, eventually passing on Selwood. The irony? A decade later Selwood has played more games than any other player drafted in 2006, has been a crucial part of Geelong's success and has never been hindered by his suspect knee.
Finally, there's Richmond. Proof that more top picks aren't a guarantee of anything. Since 2000 Richmond have had nine top ten selections. Famously, with two of those selections Richmond overlooked Buddy Franklin and Jarryd Roughead in 2004. Both were then taken by Hawthorn and played in multiple premierships for the club. We won't continue to rub it in for Richmond fans, maybe 2017 will be their year.
It's understandable people believe scouts and analysts who devote significant time and effort evaluating the best individual AFL prospects and individual companies could ensure success. Surely all that effort most come to something. However, the records of both are less than impressive.
The reality is the future is hard to predict and luck regularly plays a part. The difference for investors is they don't have to depend on luck. Proper asset allocation and diversification ensures they can still enjoy growth from the year's best performers while ensuring the worst performers won't leave their portfolio with the wooden spoon.
This represents general information only. Before making any financial or investment decisions, we recommend you consult a financial planner to take into account your personal investment objectives, financial situation and individual needs.