If you've ever seen the classic film Deliverance you'll know it's the ultimate insurance advertisement. The character of Lewis, played by Burt Reynolds, begins the film proudly declaring, "I never been insured in my life. I don't believe in insurance. There's no risk."  
Movie fate ensures the canoeing trip Lewis and his friends take is beset by disaster. Lewis ends the trip with a compound leg fracture. And for those who haven't seen the film, he's the lucky one!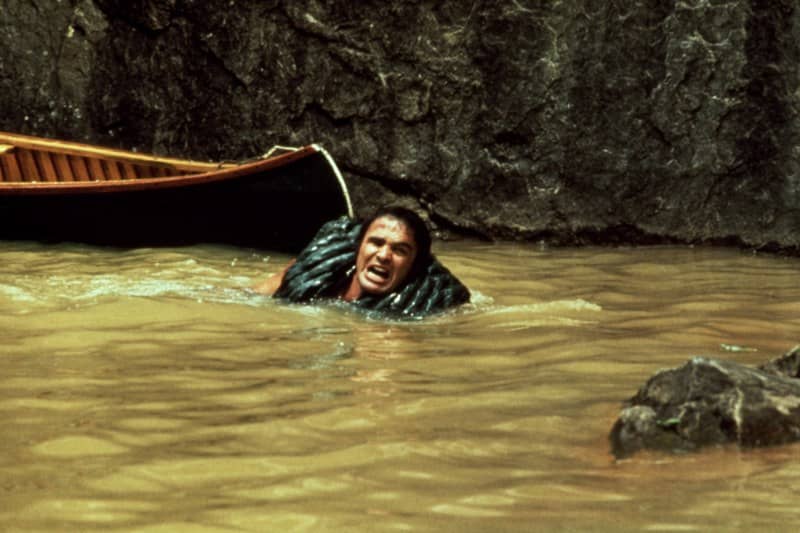 There's probably no worse outcome than being uninsured and struck by some kind of misfortune – unless you're insured and struck by some kind of misfortune and your insurer doesn't come through. 
What's the likelihood of that happening? According to ASIC's review into life insurance (focusing on 15 companies or 90% of the life insurance industry) which came out in October 2016, 90% of all claims are paid in the first instance. This is an across the board figure combining life, total & permanent disability (TPD), Trauma and Income protection.  
But what are the decline rates in each insurance area? 
4% of life insurance claims are rejected, 7% of income protection claims are rejected, 14% of trauma insurance claims are rejected and 16% of TPD claims are rejected.  
While 7% of policies purchased through an adviser were rejected, that figure rose to 12% if the policy was purchased without advice. Which may signal two things: insurance advice comes in handy because an adviser can use their experience to navigate policy selection; and if a claim needs to be made an adviser will be working on behalf of the policy holder for a result.    
The rejected trauma claims at 14% and TPD at 16% appear slightly uncomfortable to look at. Depending on the insurer (not specifically named in this section of ASIC's report) these ranged from a low of 6% of declines at one insurer for trauma cover up to 31% for the highest. For TPD the low was 7% at one insurer, while the high was 37% rejected at another insurer.
While we don't specifically know the insurers most likely to decline claims, Adviser Research followed up ASIC's report with research of their own. Adviser Research surveyed advisers on their experiences with the 15 insurers featured in ASIC's report. 
The best three insurers for claims handling according to advisers? Asteron Life, AIA and TAL. 
The worst three insurers for claims handling according to advisers? Comminsure, Clearview and Macquarie. 
In those categories of trauma and TPD? Asteron were voted the best claims handler in both trauma and TPD, while Real Insurance, Comminsure and Allianz were rated poorly by advisers in trauma and TPD. So Comminsure is living up to its recent media reputation, basically being ranked down with direct insurers such as Real Insurance. 
Comments from advisers were indicative of the level of distrust, with suggestions that Comminsure had been either implicitly or explicitly removed from their approved list of insurers. 
As one adviser said in their survey comments, "If the biggest company in Australia has a policy of denying Trauma claims, there is a major risk to consumers".  
Something to consider if you're planning a backwoods canoeing trip.
This represents general information only. Before making any financial or investment decisions, we recommend you consult a financial planner to take into account your personal investment objectives, financial situation and individual needs.